1) To post a job offer enter the job details (e.g. full-time, part-time, freelance and position). You can pick one of the pre.-set locations or clicking on "other" add a new one.
The job description can use advanced HTML formatting using the WYSIWYG editor.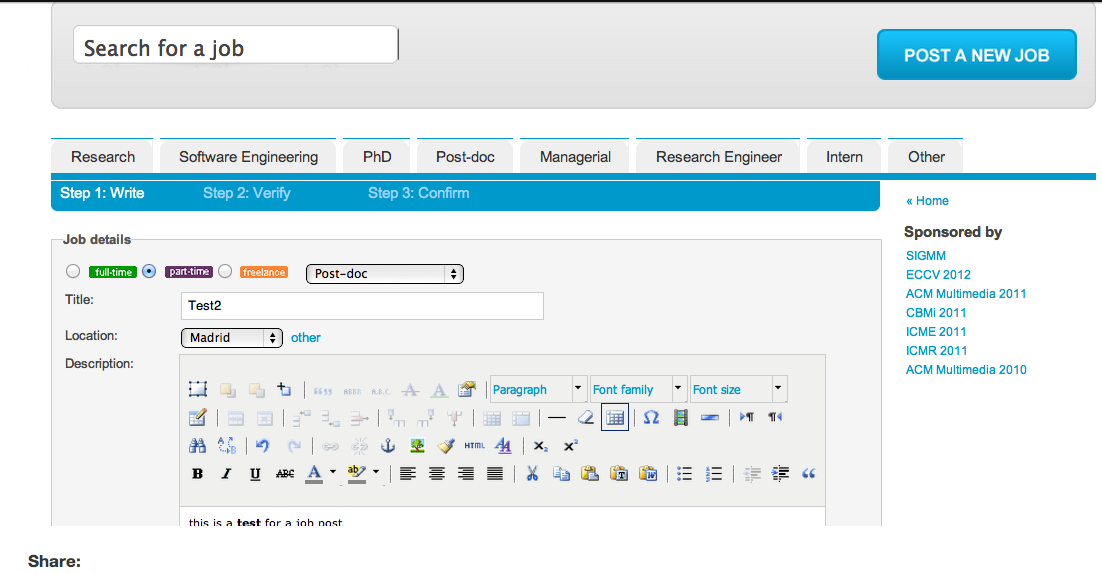 2) Add details on the hiring company/person and contact details. You can choose if the application can be done online through the website or if you prefer to be contacted directly. In this latter case provide enough information to be contacted !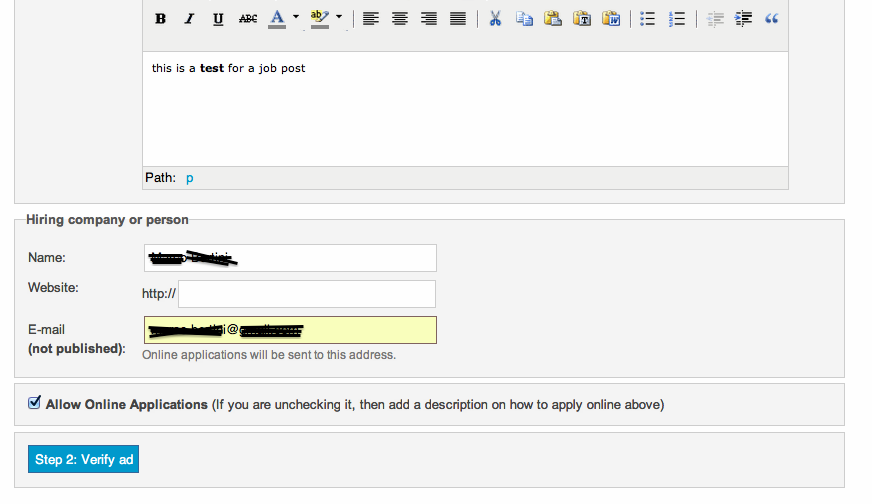 3) Review the job offer and submit it.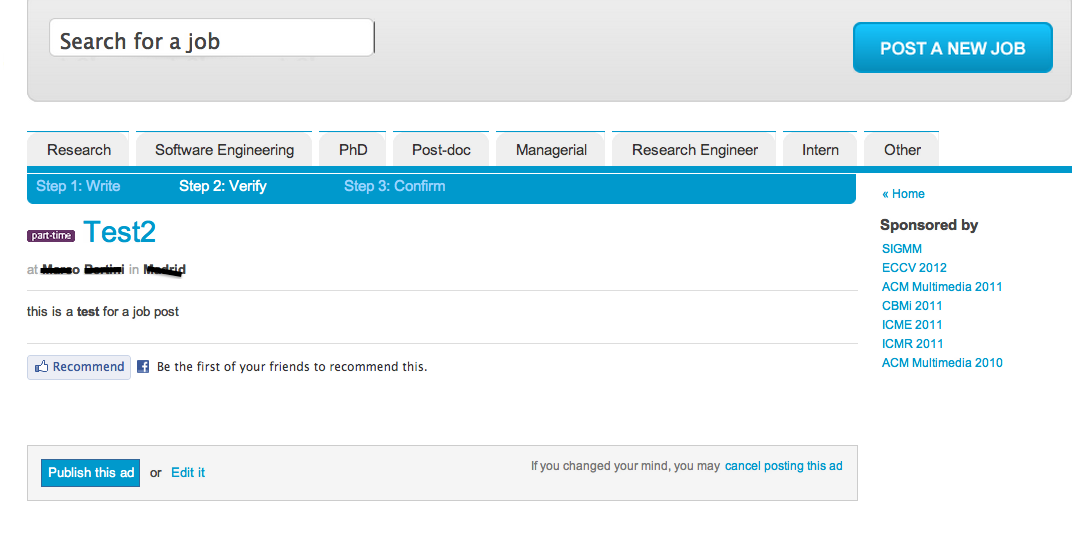 4) If it's your first job offer wait for our activation. After the first offer has been activated all the following ones will not need this activation step.